Post by Mil on Oct 17, 2011 17:42:49 GMT -5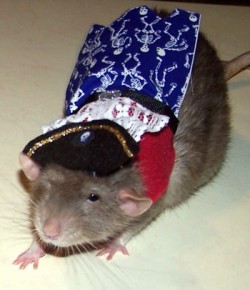 ...We All Have a Few Phobias
Located just a few miles from my home is what used to be a very ordinary, peaceful farm...you know, cows, hay — even a polite, gentle farmhand (who happens to be someone I've had the pleasure of knowing since we both started school together at five years old). And, most of the year it still is. Since the owners decided to venture into the corn maze craze that's sprung up here within the last decade or so, however, it's slowly expanded into an increasingly greater — and more ghoulish — hub of haunting rather than harvesting activity every October. And, over the past couple years in particular things have really gotten out of hand — so much so that a huge billboard for "Frightful Nights" appears on the local highway in early September announcing a website where one can learn about such delightful attractions as "Bloody Bayou," "Trail of Terror" and "Scarecrow's Revenge."
If you're familiar with me personally or have been a reader of my work for quite some time you probably already know I'm not a big fan of gore in any form — and have failed to avert my eyes in time to miss some graphic scenes in movies that have "haunted" me ever since. I've therefore noted in past years of the Mil Mania newsletter that, although I enjoy the cuter aspects of Halloween — i.e. friendly ghosts, adorable black cats peeking out of pumpkins, etc. — the giant spiders, body parts emerging from open graves...and farms beckoning one to visit "Horrorwood" (as huge wooden letters bid "welcome" at the one described above) really make me look forward longingly to Nov. 1st. I guess I just don't see how being frightened to the verge of a heart attack or screaming until one's too hoarse to speak for days (not to mention the need to bring a change of underwear) adds up to an experience folks line up to pay for again and again. I don't share the appeal of being dropped in the middle of the "creepy moonlit countryside where your worst nightmares wait in the darkness." Overall, I just don't get what it is people — and lots of them, apparently — find so satisfying about having the wits scared out of them. Hmm...come to think of it, maybe that's the explanation for so many half-wits running around. (Only kidding). Or maybe my views are merely another part of what make me "insane".
What's truly ironic about all this, however — and my pointing out of which here probably taps into the "appreciation of the absurd" a former professor noted in his comments on my MENSA Bulletin article (posted on the "Mil's Writing" main page) — is the flip side of these events. For, the very same place that boasts these "scary nights of shrieks and screams" also offers charming daytime activities for parents and kids. For example, you can enjoy a "fun educational hayride to meet our cows" or "visit many friendly farm animals." You can also paint pumpkins or enjoy fresh baked goods and seasonal soft ice cream. Of course, this double life the farm leads — and its dependence on many "haunters" employed there throughout the witching season to insure this all runs smoothly -- never fails to make me wonder if occasionally someone slips up — and leaves me ever pondering whether I'm more amused or horrified at the image of the inevitable brisk, sunny Saturday afternoon on which a group of families with kindergartners and preschoolers sets out on one of those "educational hayrides"...only to learn a bit about murder and mayhem via some far too real-looking headless corpse someone forgot to hide in the corn after Friday night's "bloodbath." Talk about some kids in need of "psycho therapy" — for years and years and years and years to come. So much for a couple hours of pastoral fall bliss. And, of course, it kinda gives a whole new meaning to the place's cute cutout for visitors' faces to be photographed in before leaving, don't you think?
Ah well, I suppose one's view of how to celebrate Halloween or anything else all comes down to "different strokes for different folks." The same applies, of course, to what different folks find frightful. To me, the creatures showing off their holiday attire for this essay are among the "cute, harmless" images of the season. To many of such strong constitutions that they easily endure the "Scarecrow's Revenge" or "Bloody Bayou," however, one of my little furry friends — whether costumed or au natural — running over them in bed in the middle of the night might well prompt a real-life need to call 911.
I guess one man's "trick" truly is another woman's "treat." And, the little guy begging for the latter in the accompanying photos undoubtedly represents the best kind of "sweet" to me.
Happy Halloween.